What We're All About
A Singular Focus
To provide innovative and high-quality surfacing options, installed by a knowledgeable and caring staff, backed by unparalleled customer service.
WHAT EXACTLY DOES FLEXGROUND DO?
You have probably seen that awesome new surfacing on playgrounds, water facilities and athletic courts. It's colorful, better than old sand or other surfaces and both soft and firm at the same time. It has designs and pictures right in the surfacing. In its latest applications, it is literally growing right out of the ground before our very eyes, lifting up play areas on multi-levels and mini-mountains with games and playgrounds extending from all directions in a truly one-of-a-kind 3D play experience. Whoa!
Yep, that's us. We led that revolution in recreation and safety surfacing. Now we stand alone as the premier recreational surfacing company in the Western United States. Oh, and that latest trend in multi-level, 3D playgrounds? That's right, we're back on the frontlines again becoming well-known as experts in raising playgrounds to a whole new level.
FLEXGROUND SURFACING TO EXPAND TO EASTERN AND MIDWESTERN STATES
February 15, 2022 — With a combined total of over 50 years of surfacing experience, FlexGround Surfacing is expanding its serviced territories across the U.S.
The service extension will include full-service surfacing installations and maintenance for all safety surfacing options. Tom Discipio, new VP of Operations located in the Buffalo, NY office said, "Helping customers generate more business by relationship building is a historically proven key to success. If you are looking for the best strategies to grow your surfacing options, we are eager to assist. Let us help you expand your surfacing product lines with ease and professionalism, one project at a time."
The team at FlexGround East looks forward to exceeding your expectations.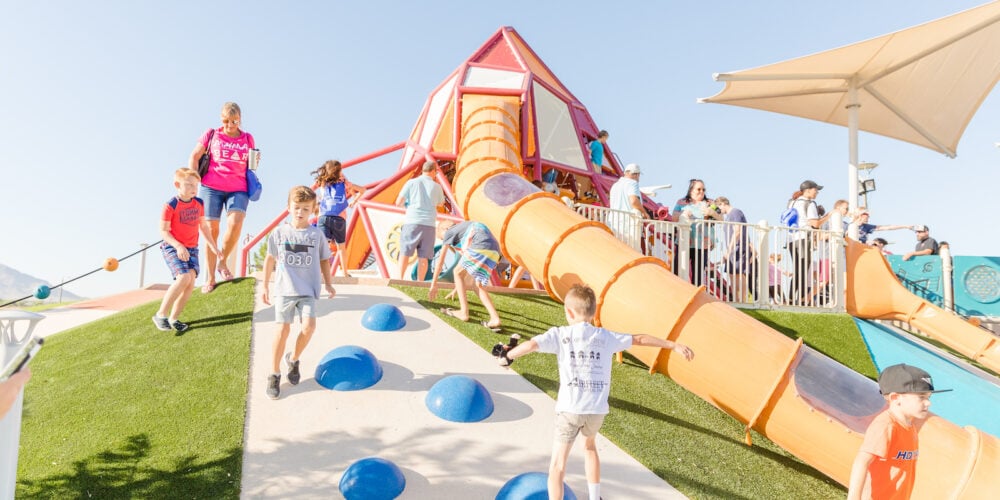 Our Products Are Better
Rubberized Recreational Surfacing in and around playground equipment. We currently hold 26 product certifications as recognized by the industry's governing authority, the International Play Equipment Manufacturers Association (IPEMA). Our surfaces are durable, colorful and materials are mixed and applied on-site so that the thickness can be modified to meet varying critical fall heights.
Aquatic surfacing. Our particular field of expertise is the design and installation of our proprietary products: Kooflex, Xtreme Waterplay and PolySplash. All three products were carefully developed to meet the varying needs of modern aquatic facilities, including new requirements that mandate attenuated surfaces be submerged under waterslide egress points. We are also the preeminent installers of the traditional acrylic and cement based pool surfacing products, and remain the preferred contractor for municipalities and private pool companies across the Southwest.
Athletic Court Surfacing. We innovated Courtscapes, an International Tennis Federation (ITF) certified court surfacing designed specifically for highschool and recreational speed tennis that can also be extended to basketball and other athletic courts. Bucking the trend of standard cementitious-acrylic surfacing, Courtscapes is a proprietary blend of high grade polymers, TPV and natural stone. It was engineered to withstand the heaving and cracking normally present on outside athletic courts and has a slow court rating, as opposed to medium or fast, to fit the preferences of highschool and recreational facilities. Our Courtscapes design team is dedicated to providing customers with an array of options including redesigning courts to include fitness areas, beanbag-toss games, athletic areas and/or leisure areas.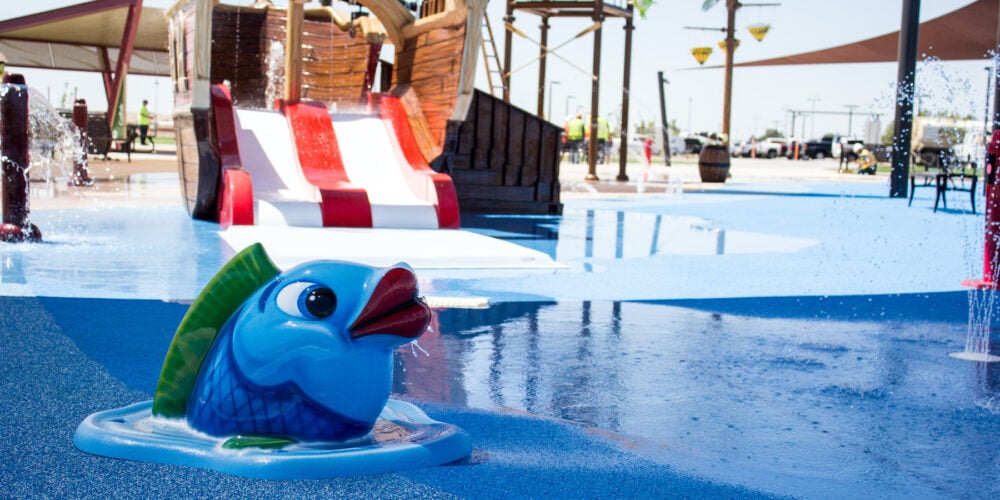 We Have In-House Research and Development
One of FlexGround's core tenets is innovation. Since our founding in 2010, we have been responsible for numerous innovations in the recreational surfacing space. In 2014, FlexGround was granted a patent on a splash pad device that could be used either as a permanent in-ground fixture or a portable unit. In 2016, we invented a proprietary grouting compound for use on various recreational surfaces called FlexGrout. Though originally intended to be used as a cost-effective repair system for playground surfacing, the emulsion was found to be highly effective in its use as a grouting compound that rendered otherwise porous surfaces non-porous.
This literally paved the way to the evolution of other proprietary recreational surfacings, including: Koolflex (the only soft pool decking/aquatic system of its kind) and Xtreme surfacing (a revolutionary system specifically designed to reinforce high-wear areas of a playground surfacing). Our most recent innovations include Courtscapes, a multi-functional and highly pliable ITF (International Tennis Federation) certified tennis and basketball court system that makes typical cracking and peeling of other acrylic systems a thing of the past, and PolySplash, a soft, easy-to-install and highly durable surfacing designed for splash pads and spray parks in any environment.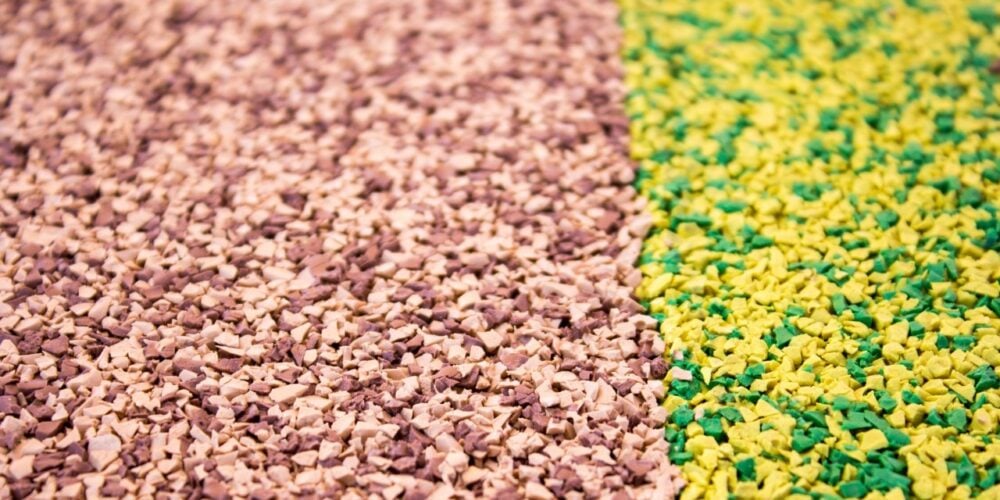 Customer Service is just a buzz phrase, right?
Not here. Your questions and needs drive our actions. We consistently engage in a collaborative atmosphere that is laser-focused on meeting and exceeding our clients' expectations. You will feel this throughout your entire engagement with us.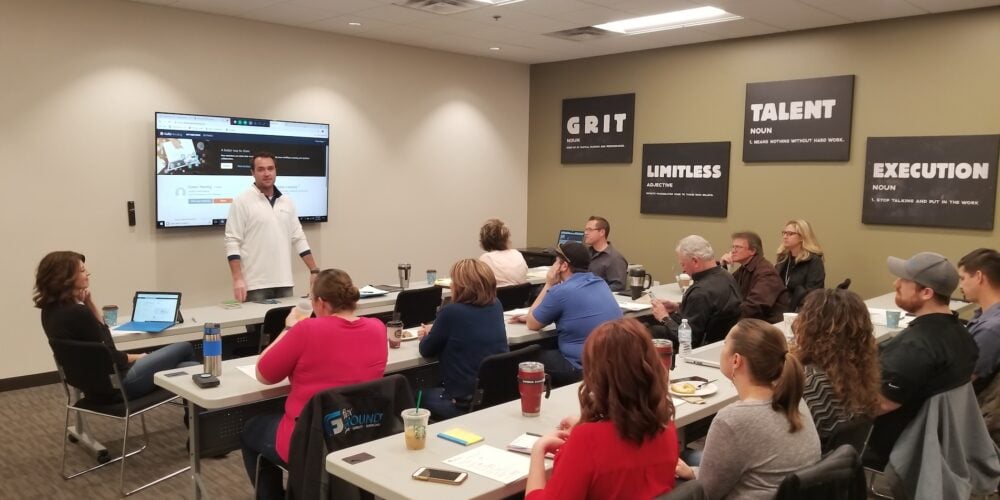 WHAT REALLY SETS US APART
Our principal officers represent a combined 80+ years of in-depth industry knowledge and oversight of over 10 million square feet of aquatic and playground safety surfacing. Our designs and installations have been recognized around the country in publications such as Landscape Architect magazine and various Landscape Contractor publications. We are the country's only Inc. 500 award-winning recreational and safety surfacing company.
But what is the real differentiator? Yesterday's accomplishments are great, but are only there to guide us into the more important future. Every time we reach a milestone and receive accolades at FlexGround we reflexively shift our focus to further innovation and client exhilaration.
It's who we are, it's how we're built, and it's how we build.