FlexGround's FlexTrails help you enjoy the journey as much as the destination.
With FlexTrail, we combined the flexibility of poured-in-place rubber surfacing with the durability of a bonded stone surface and produced a one-of-a-kind travel surface that looks better, feels better, and is highly wear-resistant for high-traffic areas.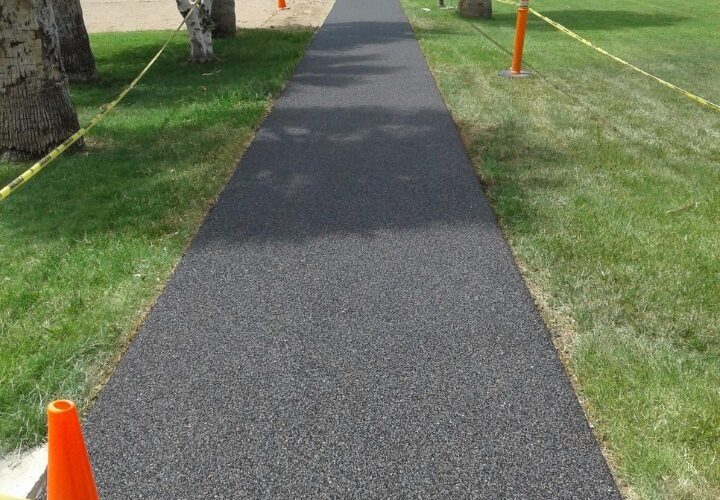 We custom mix the product on site, which allows us to both ensure high quality standards and match color and stone combinations to blend into natural landscapes or "pop" in urban cityscapes.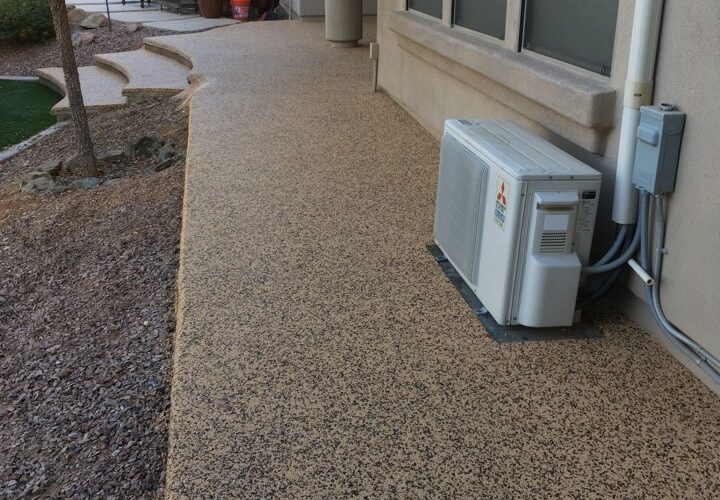 Whether it's walking trails, cart paths, biking paths, elevated decking, patios, pool decks, or livable rooftops… FlexTrail beckons the journey.