About Our Rubber Trail
Surfacing for Outdoor Areas
FlexGround's FlexTrails help you enjoy the journey as much as the destination. With FlexTrail, we combined the flexibility of poured-in-place rubber surfacing with the durability of a bonded stone surface and produced a one-of-a-kind travel surface that looks better, feels better, and is highly wear-resistant for high-traffic areas.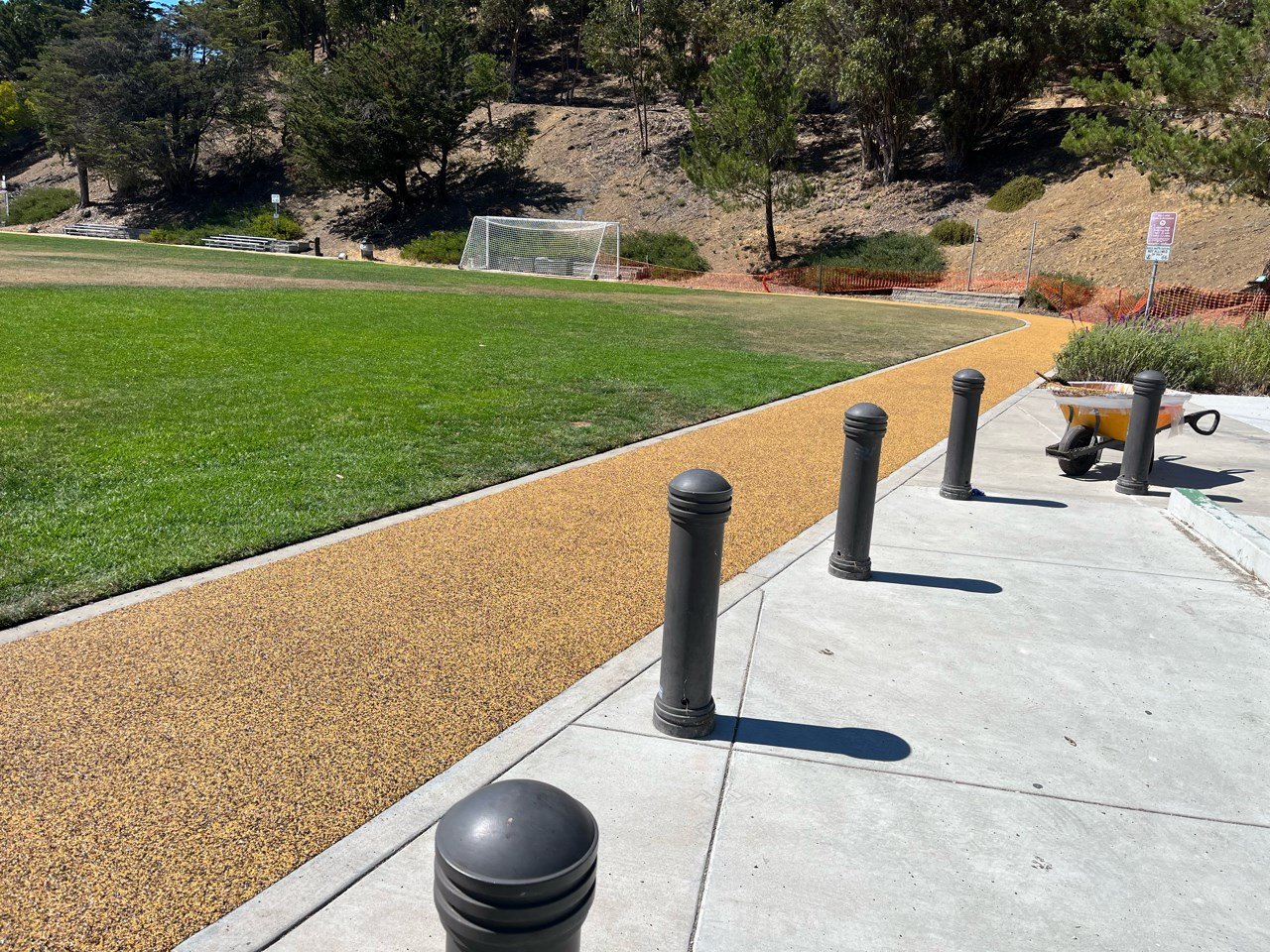 Benefits of Rubber Trails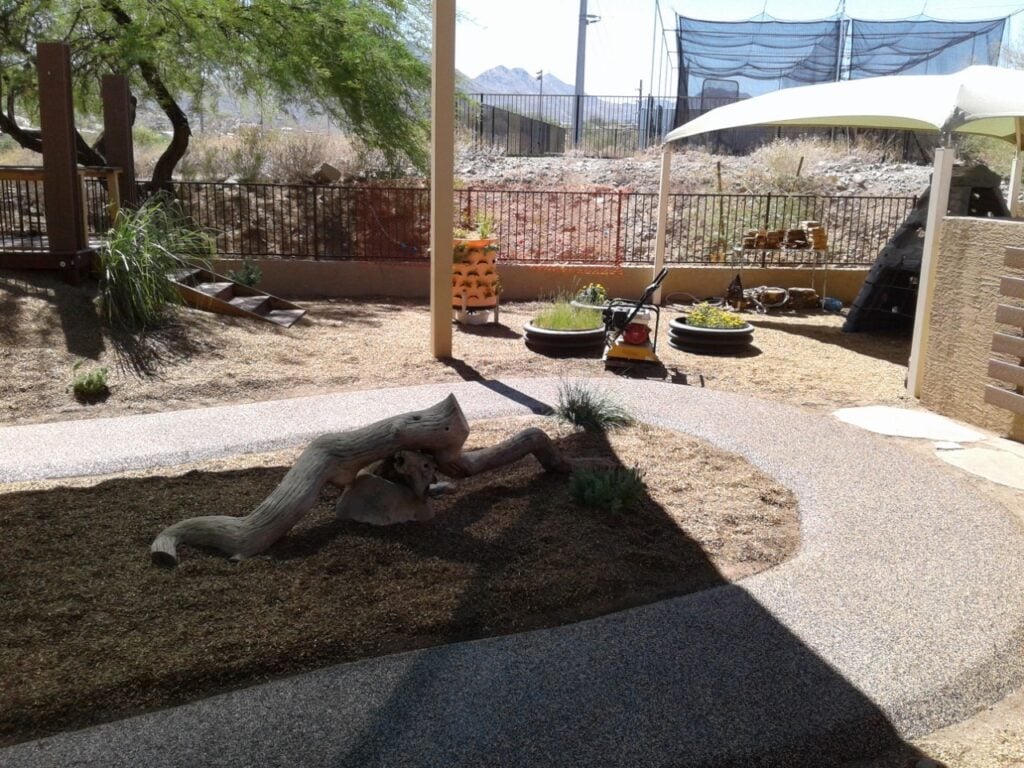 Different Color Options Help the Trail Blend into Any Environment
We custom mix the product on site, which allows us to both ensure high quality standards and match color and stone combinations to blend into natural landscapes or "pop" in urban cityscapes. Whether it's walking trails, cart paths, biking paths, elevated decking, patios, pool decks, or livable rooftops… FlexTrail beckons the journey.
Rubberized Surface Reduces the Risk of Impact-Related Injury
Rubber trails offer a forgiving surface for walkers, runners, and cyclists, which can decrease the risk of impact-related injuries. The rubber material used in these trails can help serve as a shock absorber that cushions the impact of footsteps and bicycle tires, thereby reducing the likelihood of impact-related injuries such as joint pain or stress. Moreover, the smooth and even surface of rubber trails can help minimize the risk of fall hazards, providing a safer experience for trail users.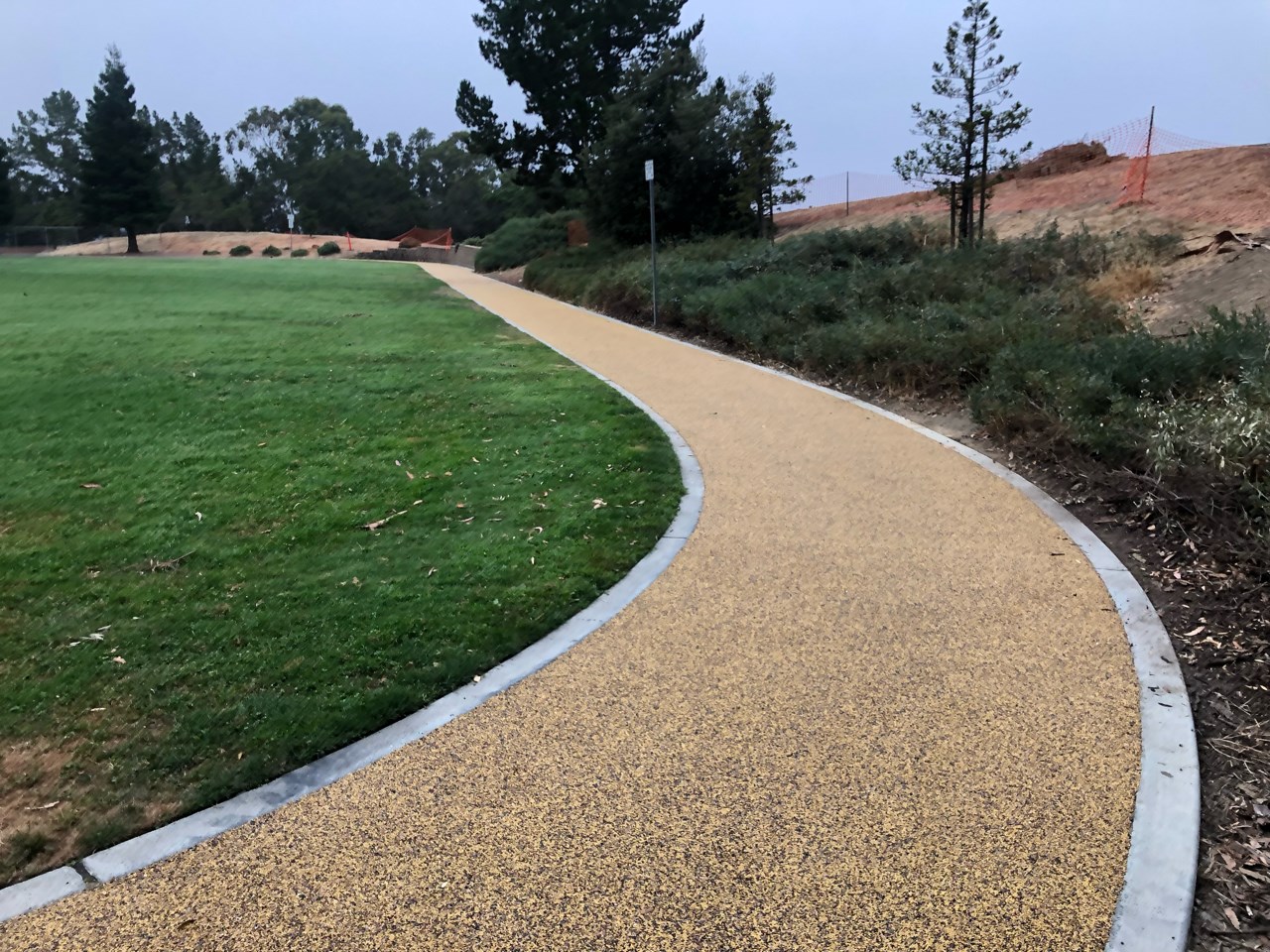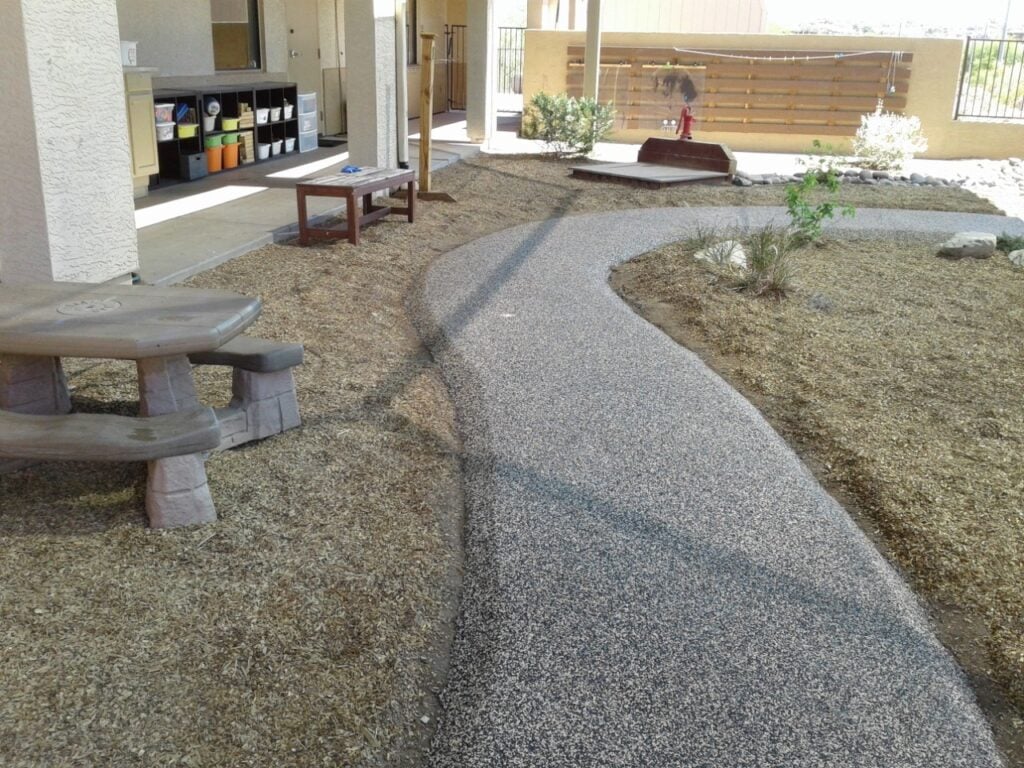 Durable Surface Means
Less Maintenance Time
Due to their high durability and resistance to wear and tear, rubber trails are less prone to cracking, chipping, or sustaining damage over time. Consequently, they are a low-maintenance option that requires minimal upkeep compared to conventional surfaces such as concrete or asphalt. Rubber trails can also be easily cleaned by pressure washing or sweeping, without the need for harsh chemicals or intensive scrubbing. All these factors contribute to the long-lasting and low-maintenance nature of rubber trails.
Rubber Trail Surfacing Products

FlexTrail
FlexGround has developed a cutting-edge trail system that blends the pliability of poured-in-place rubber surfacing with the sturdiness of a bonded stone surface.