At Flexground, we don't just revive your athletic court, we make it come alive.
We start by mixing and applying compounds specifically engineered for structural integrity and tension-resistance, meaning our athletic court surfaces are made for action. We then bring the surface alive by coating the surface with a high grade color coating infused with our proprietary SportFlex emulsion. The best part? You can forget ripping out or reinstalling your athletic court because our court surfaces can be installed right over most damaged asphalt or concrete courts.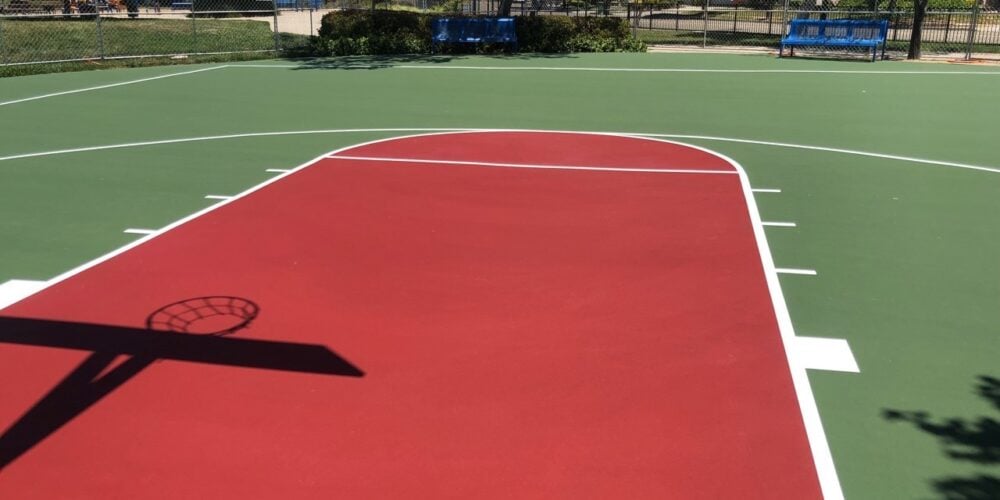 As with most of our products, our athletic court surfacing is custom-mixed and hand-applied, which means there is limitless potential to the color and design capabilities that can be laid down on your court. The end result is a totally custom, cutting-edge court that entices athletes into action.