How We Elevate Your Sports Surfacing
At FlexGround, we are proud to offer a wide range of cutting-edge sports surfaces and solutions that cater to the unique needs of athletes, sports facilities, and recreational spaces. With years of experience and a passion for innovation, our team is dedicated to delivering top-quality sports surfaces that enhance performance, safety, and overall player experience.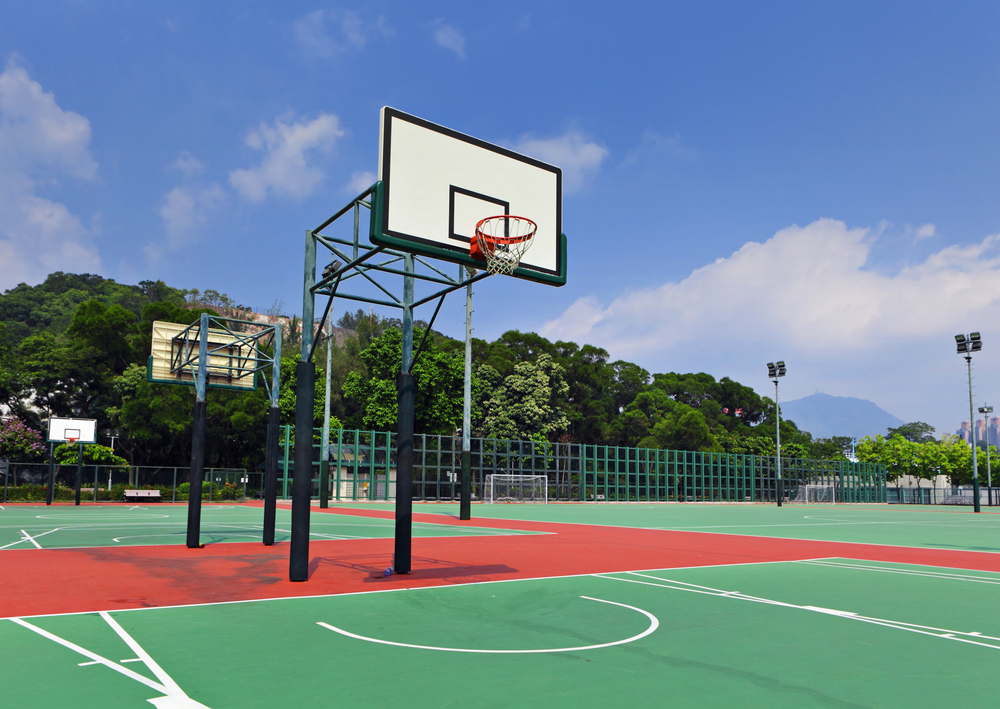 1. Mix the Compounds
We start by mixing and applying compounds specifically engineered for structural integrity and tension-resistance, meaning our athletic court surfaces are made for action. By utilizing state-of-the-art mixing techniques, we ensure a consistent compound forms the basis of a high-performance sports surface.

2. Coat the Surface
We then bring the sports surface alive by coating it with a high grade color coating infused with our proprietary SportFlex emulsion. The best part? You can forget ripping out or reinstalling your athletic court because our court surfaces can be installed right over most damaged asphalt or concrete courts.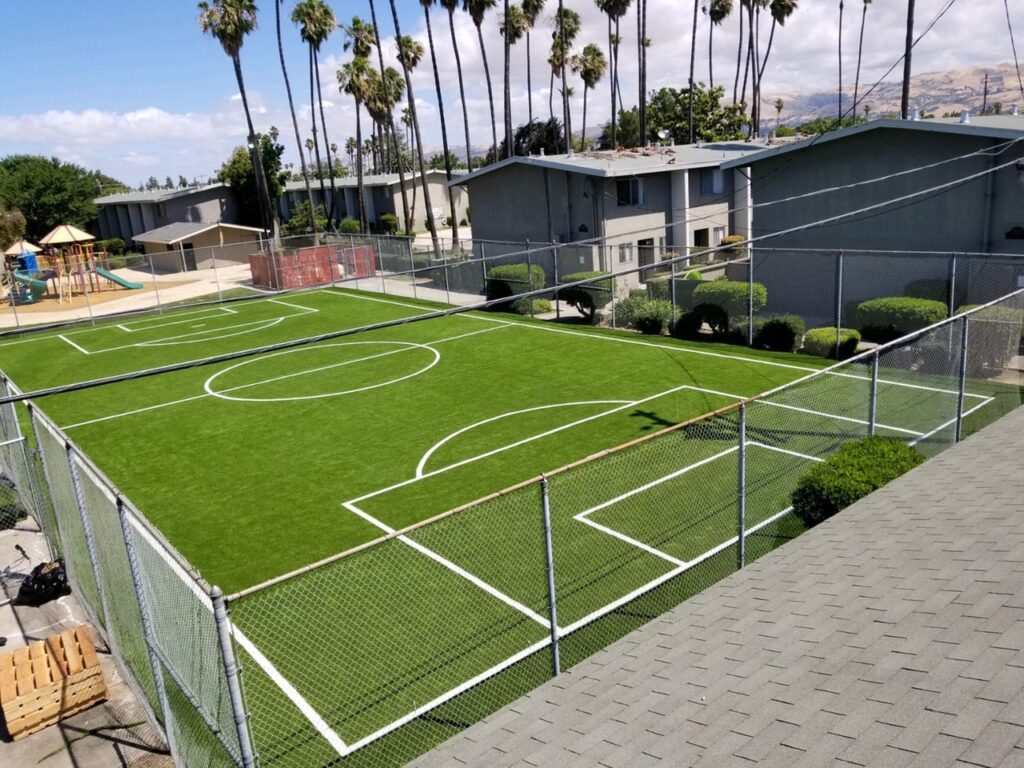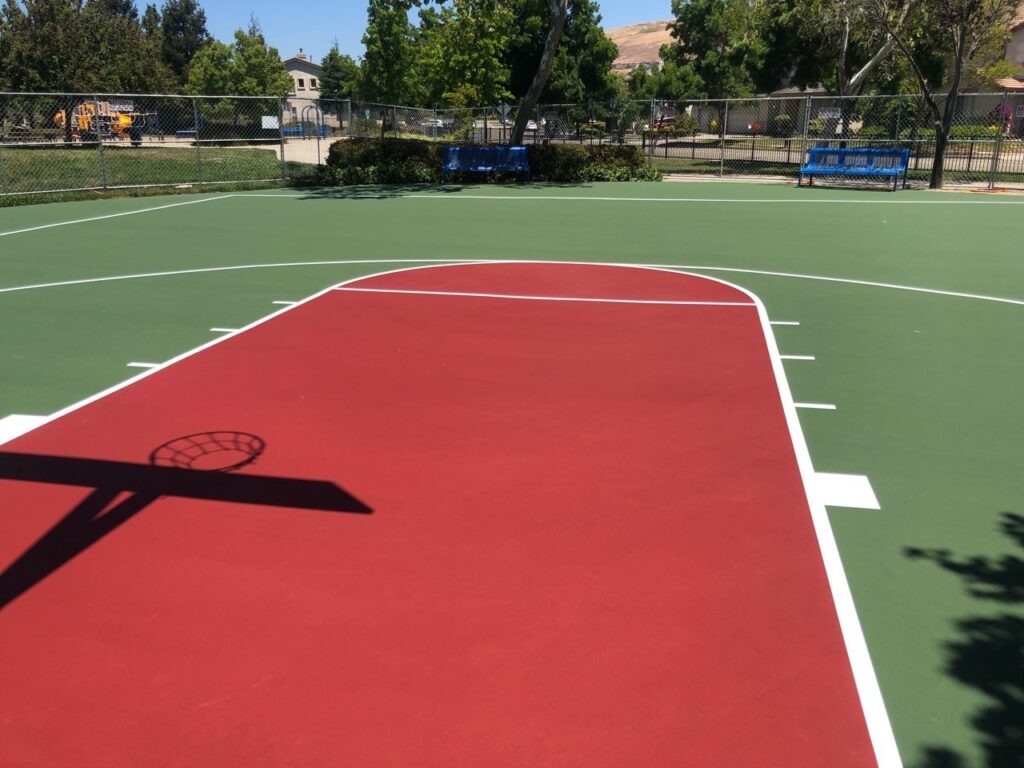 3. Add Color & Design
As with most of our products, our sports surfacing is custom-mixed and hand-applied, which means there is limitless potential to the color and design capabilities that can be laid down on your athletic court. The end result is a totally custom, cutting-edge court that entices athletes into action.
Our multi-purpose sports surfaces are engineered to accommodate various sports activities, making them ideal for sports complexes, schools, and community centers.
Sports Surfacing Products

Courtscapes
Courtscapes is a proprietary blend of high grade polymers, TPV and natural stone engineered to withstand the heaving.

SportFlex Standard
Sportflex Standard surfacing was designed for the resurfacing of minimally damaged athletic court areas.

SportFlex Plus
Sportflex Plus surfacing was designed for the resurfacing of courts showing typical cracking and wear patterns.

SportFlex Ultra
Sportflex Ultra surfacing was designed for the resurfacing of severely damaged courts showing structural degradation.