Playgrounds are where it all began at FlexGround, and we are now masters in the craft.
We start with our proprietary surfacing mixes that utilize recycled materials and are suitable for indoor and outdoor playgrounds. We create, or "pour in place" (PIP), the surfacing right there on site and this is important because we can modify the thickness in various places on the playground for better safety, durability and design.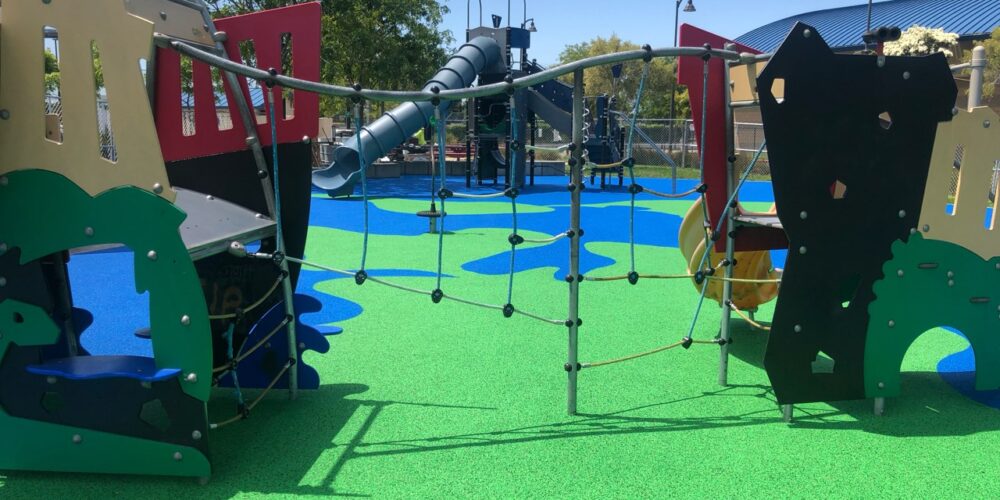 We then bring color into the mix, literally. Custom colors, pictures and designs born out of your, or our, imagination are put right into the ground. We also raise the level of the surfacing to transform traditional flat playgrounds into multi-level play experiences.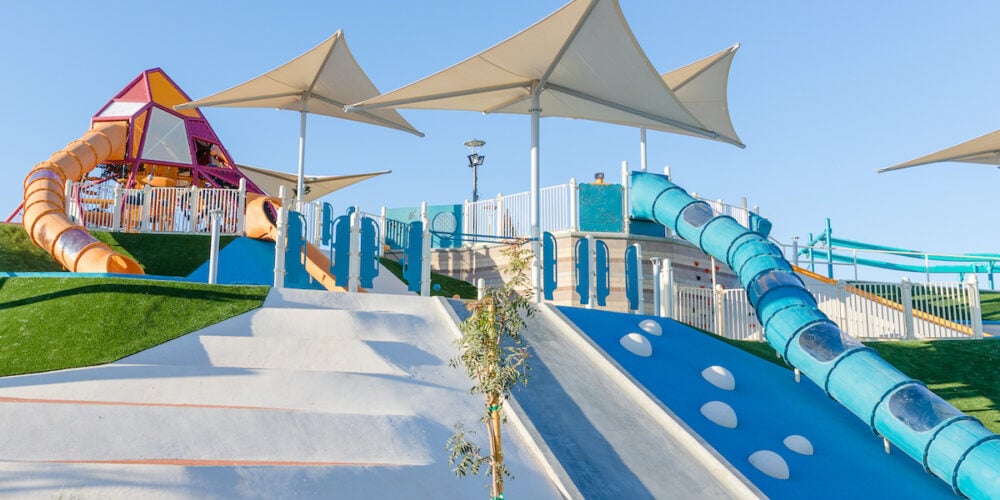 Finally, we can pour our surfacing around your existing playground equipment or finish full playground projects with the latest, cutting-edge playground equipment that doesn't just sit on the surfacing, it integrates into it. The final creation provides children with a 3-dimensional play experience that nurtures their limitless imaginations.
Playground Surfacing Products
Rubberized/PIP Surfacing
Surface Repair and Maintenance