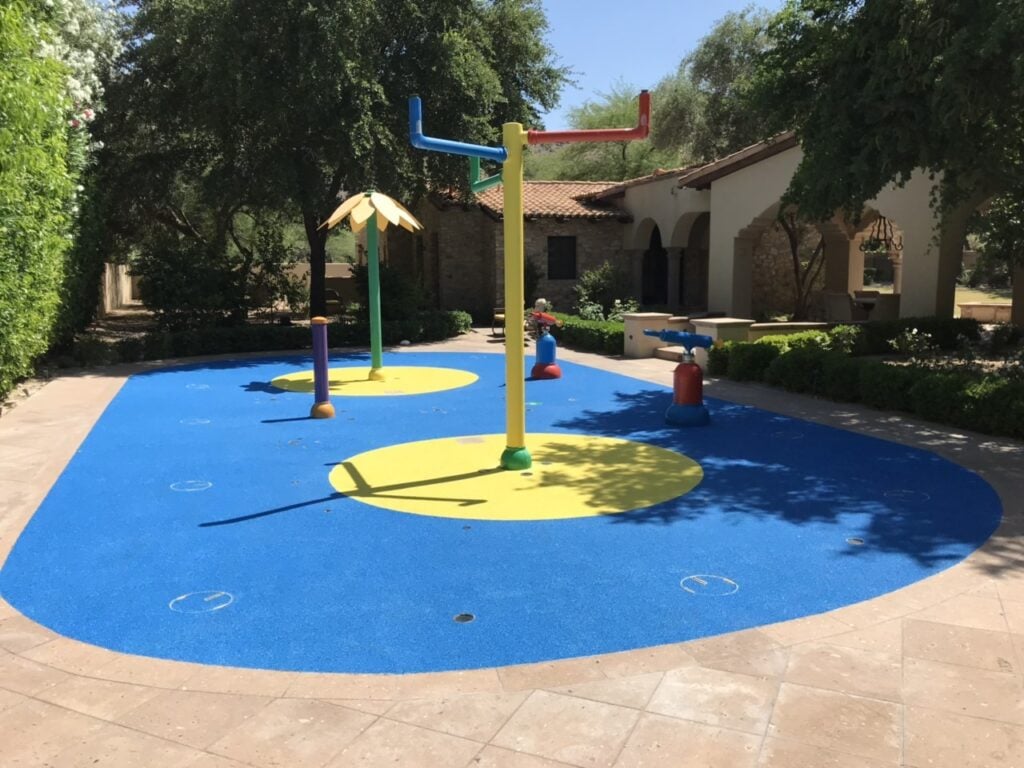 Splash Pads
Our aquatic surfacing for splash pads can be easily installed over a wide range of surfaces, including concrete, asphalt, non-coated wood, patterned raw metal, rubber, foam, and many more. This versatile product strikes the perfect balance between aesthetics and structural integrity, making it an ideal choice for a variety of applications.
Public Pools
Looking for a type of pool decking that is soft on the feet but also built to withstand areas of high chlorination, alkaline, and UV exposure? At FlexGround, we offer aquatic surfacing that is made of thermoplastic materials that are resistant to cracking, chipping, peeling and fading. Our surfacing for public pool decks can also be installed right over existing damaged surfaces.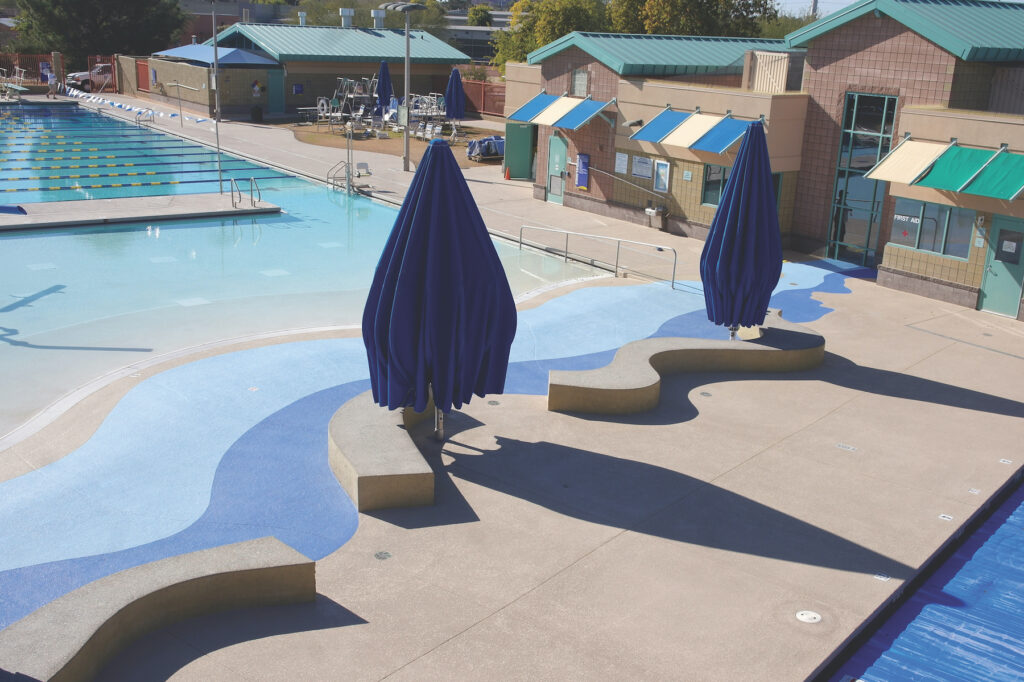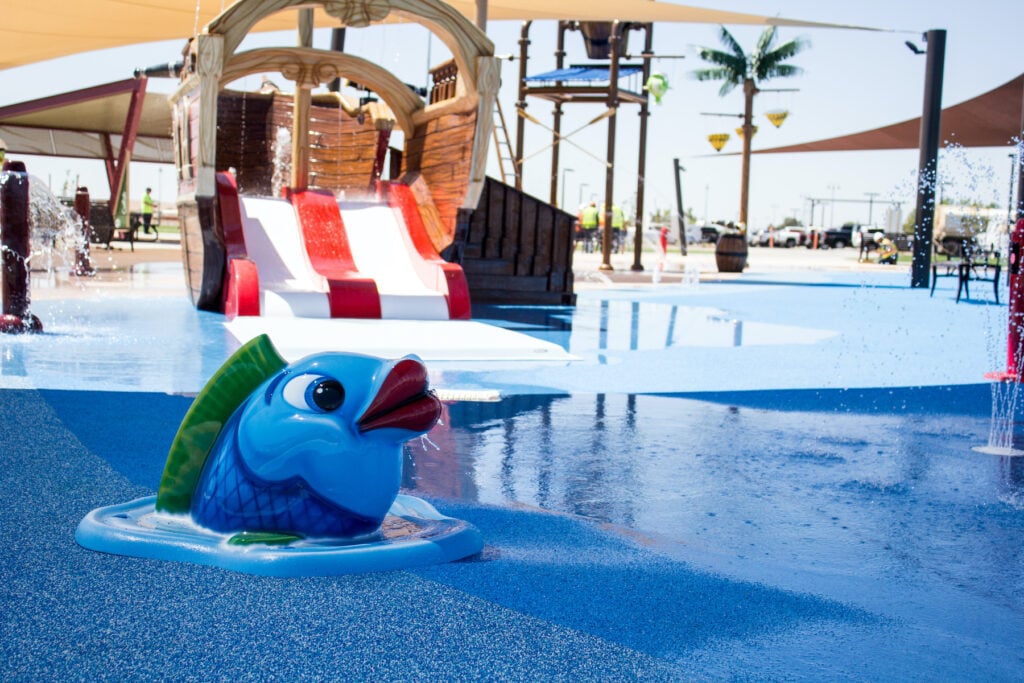 Water Parks
There is no aquatic surfacing project too big or too small, that we can't make into an aquatic wonderland. Water parks are a great place to install our aquatic surfacing, especially when using our products designed to satisfy stringent compliance standards for water play environments.
Not to mention, at FlexGround, we partner with some of the industry's leading water play equipment manufacturers who offer some of the coolest creations. Water-spouting umbrellas, water-shooting cannons, and adorable water-frogs are just the beginning of what our partners can bring to complete your water park experience.
Aquatic Surfacing Products

PolySplash
PolySplash, our newest breakthrough, is a flexible surfacing option that boasts unrivaled durability, chlorine resistance, and UV stability, setting it apart from all other offerings in the market.

KoolFlex
KoolFlex stands out from typical acrylic systems due to its exclusive thermoplastic properties that provide exceptional resistance against cracking, chipping, peeling, and fading.

Xtreme Water Play
Xtreme Water Play surfacing is made using only the finest anti-microbial materials and is non-porous from top to bottom. This series is specifically engineered to satisfy compliance standards.