FlexGround has revolutionized the interactive water-play experience.
We masterfully lay pool deck and aquatic surfacing products that are specifically engineered to withstand areas of high chlorination, alkaline and UV exposure. Check out our KoolFlex, for example, which is an aliphatic thermoplastic urethane. That's just science-talk for a surface that is highly resistant to cracking, chipping, peeling, fading and is softer on bare feet. And, of course, we wouldn't be FlexGround if we didn't combine our practical innovations of durability and softness with a wide array of bright or neutral colors that engage the eye.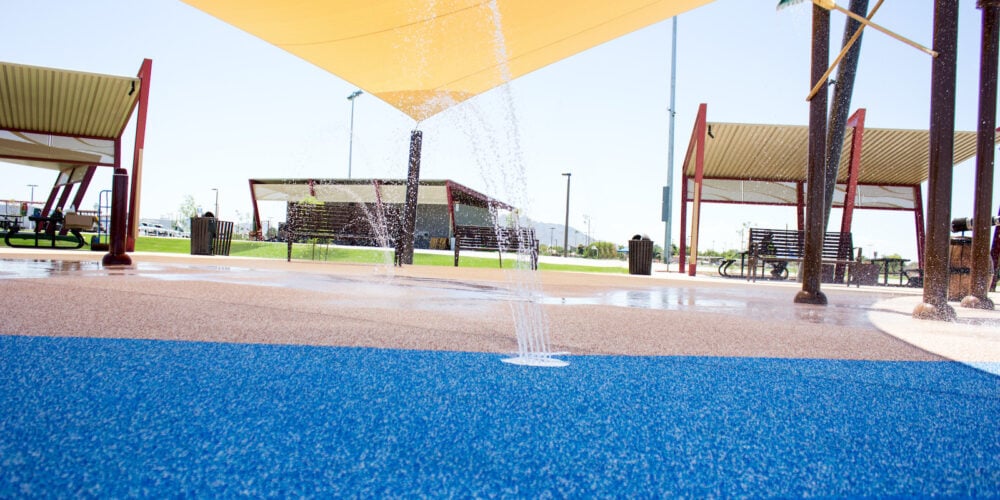 Just add water! We partner with some of the industry's leading water play equipment manufacturers who offer some of the coolest creations in water play. Water-spouting umbrellas, water-shooting cannons, and adorable water-frogs are just the beginning of what our partners can bring to complete your water park experience.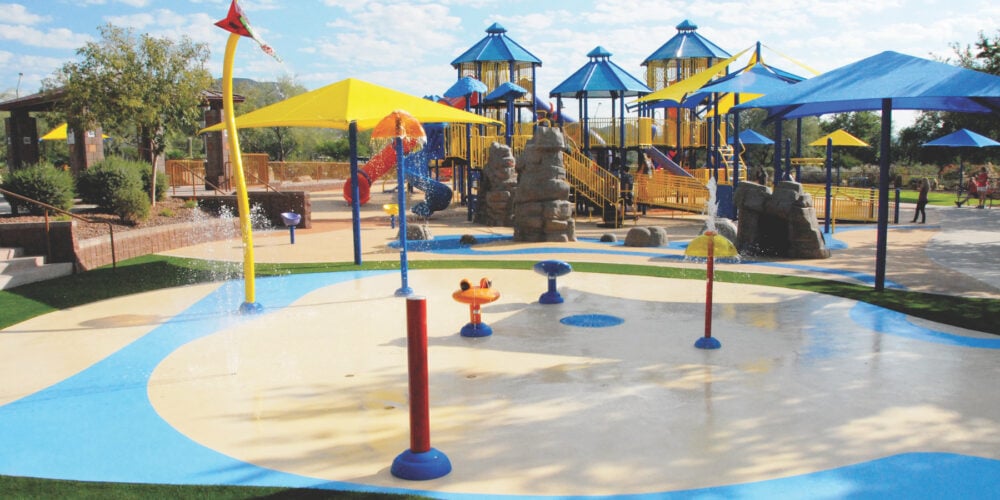 At FlexGround, there is no aquatic surfacing project too small, or too big, that we can't make into an aquatic wonderland.